2016 News Releases
Subscribe to posts
May 18, 2017
CHEYENNE, Wyo – Governor Matt Mead has appointed Dawnessa Snyder to be District Court Judge for the Second Judicial District in Carbon County.  Snyder fills the vacancy occurring with the retirement of Judge Wade Waldrip on July 7.
Snyder is currently the Chief Deputy in the Carbon County Attorney's Office.  She has also served as an Adjunct Professor for Western Wyoming Community College.  She is a native of Rock Springs.  She received her Bachelor and Law degrees from the University of Wyoming.
"Dawnessa Snyder has earned a reputation as an outstanding prosecutor.  She has broad trial experience and has handled a number of highly complex and sensitive trials as a prosecuting attorney,"  Mead said.  
"All three nominees for this position were highly qualified.  Dawnessa Snyder received strong support from fellow attorneys, child advocates, law enforcement and community members.  The strength of this support was important in the final selection," Mead concluded.
Many supporters cited Snyder's successful prosecution of sex offenders and her compassionate work with child victims.  She was instrumental in the construction of the Carbon County Youth Crisis Center, a group home for at risk children.  
In reaction to her appointment, Snyder stated,
"I am humbled by Governor Mead's appointment, and excited to serve Carbon County and the State of Wyoming by upholding the integrity of our judicial system and following in the footsteps of excellent Carbon County District Judges."
-end-
May 15, 2017
CHEYENNE, Wyo. – Governor Matt Mead has named Tom Forslund as the Director of the Department of Family Services (DFS). Forslund is currently the Director of the Department of Health and will continue to lead that agency as well. He replaces Steve Corsi who recently announced his resignation to accept a position out of state.
"I wanted to provide the Department of Family Services immediate leadership while assessing the best long-term approach for the agency," said Governor Mead. "Tom Forslund is an extraordinary administrator. He has proven his capability at the Department of Health and is well able to manage both agencies."
The Governor thanked Corsi for his years of service as head of DFS. Corsi began serving in that capacity early in Governor Mead's first term.
"Director Corsi has been an integral member of my cabinet for more than six years – the longest tenure of a Wyoming DFS director," Governor Mead said. "He has brought good insight and perspective to the agency. I appreciate his service and wish him success in his new endeavors."
-end-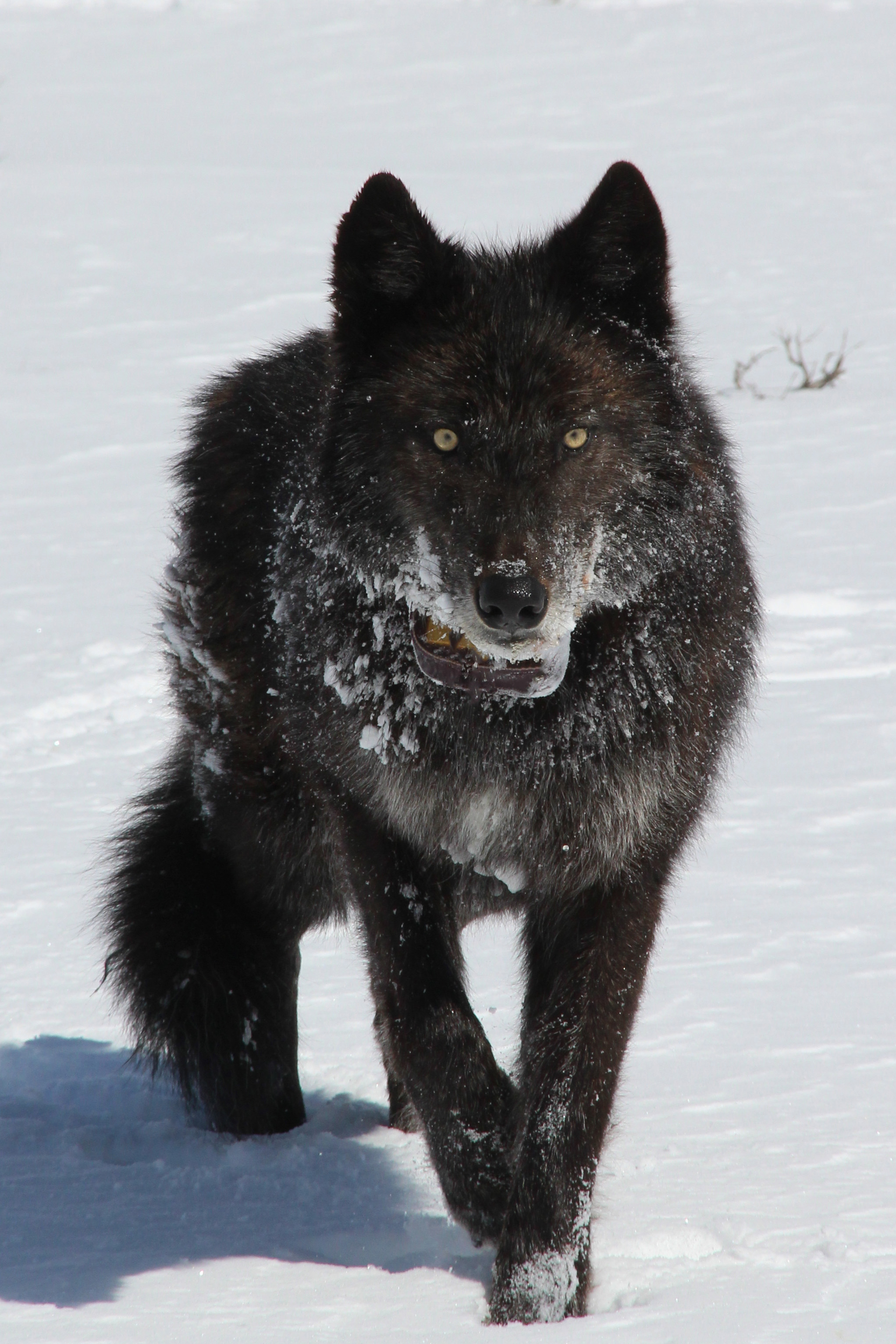 April 25, 2017
CHEYENNE, Wyo. – Governor Matt Mead announced today the Circuit Court of Appeals in Washington, D.C. entered its final order upholding Wyoming's wolf management plan which confirms Wyoming's management of wolves. The US Fish and Wildlife Service (FWS) will file notice in the Federal Register in the coming days.
"I am delighted that the Circuit Court recognized Wyoming's commitment to manage a recovered wolf population," said Governor Mead. "Our wolf management plan is a result of years of hard work by people across Wyoming. We recognize the need to maintain a healthy wolf population. I thank former Secretaries of the Interior Ken Salazar and Sally Jewell as well as former Fish and Wildlife Service Director Dan Ashe and the Wyoming Game and Fish Department for their commitment to getting this done. This is a good day for Wyoming."
Wyoming managed wolves from 2012 to 2014. In 2014, a federal District Court judge reinstated federal protections for wolves on the premise that population commitments in Wyoming's wolf management plan needed to be found in regulation or statute. Wyoming and the federal government appealed that decision and ultimately prevailed in the D.C. Circuit Court.
For more information about management in both the Trophy Game Management Area and the predator zone, please contact the Wyoming Game and Fish Department or visit their website: wgfd.wyo.gov.
-end-
April 20, 2017
CHEYENNE, Wyo. – The Wyoming Top 100 Shooting Competition, an initiative of the Wyoming Game and Fish Department, is kicking off. This initiative is part of a larger effort to promote shooting sports across Wyoming. It is a "postal match" meaning it is scored on the honor system – scores can be entered online at the Game and Fish website. Amateur level competition is open to all shooters.
Representatives from the Governor's office, the Wyoming Game and Fish, the National Rifle Association and Wyoming's firearms industry will be attending workshops sponsored by local shooting ranges and clubs. All shooters are welcome. Workshops are scheduled for April 22nd in Laramie, May 18th in Douglas, May 19th in Lander, May 22nd in Newcastle, May 23rd in Gillette, May 24th in Thermopolis, June 12th in Rawlins, June 13th in Evanston, June 14th in Jackson and June 15th in Cody. Information on locations, times and dates is available on the Wyoming Game and Fish website.
"We are proud of our western heritage in Wyoming. This is the first round of the Wyoming Top 100 – I hope these workshops will encourage people to get out and take part in shooting sports," said Governor Mead.
Shooting sports and outdoor recreation are among key sectors in Wyoming's economic diversification efforts. The Governor has also launched the Open Ranges Initiative to increase access to public shooting ranges and the Magpul Governor's Match – a national level 2-gun (semi-automatic rifle and pistol) match.
A Wyoming Conservation Stamp is required in order to participate in the Wyoming Top 100.
April 20, 2017
CHEYENNE, Wyo. – Governor Matt Mead has made appointments to the ENDOW (Economically Needed Diversity Options for Wyoming) Executive Council. The panel is composed of accomplished business and community leaders from across Wyoming. It will focus on developing a strategy to build a sustainable, diversified and value-added economy in Wyoming by 2038.
"These individuals are among Wyoming's best and brightest, and they have agreed to contribute their time and expertise to help Wyoming. Their insights will be invaluable as we work to encourage the expansion and diversification of Wyoming's economy," Governor Mead said. "I am interested in an approach that contains defined targets with flexibility to be implemented in any area of the state."
Governor Mead announced the ENDOW initiative in November 2016. The Legislature endorsed this initiative and appropriated $2.5 million to advance and promote economic diversification.
The Governor has asked the ENDOW Executive Council to look at education, workforce training, research, business development, entrepreneurship, innovation and private sector businesses coming together to create jobs, products and companies.
The Executive Council is scheduled to meet for the first time May 11-12 in Cheyenne. Its members are:
Jesus Rios of Sheridan – COO of Ptolemy Data Systems
Rosie Berger of Big Horn – Former Legislator
Karen Hostetler of Buffalo – Founder and President of Mountain Meadow Wool
Mark Christensen of Gillette – President of The MC Family of Companies
Jerad Stack of Casper – Entrepreneur and founding member of Breakthrough 307
Bill Schilling of Casper – President of Wyoming Business Alliance
Wally Wolski of Yoder – Goshen County Economic Development Corporation
Matt Kaufman of Cheyenne – Co-founder of Array School of Technology and Design
Ray Fleming Dinneen of Cheyenne – Founder of CLIMB Wyoming
Mary Ellbogen Garland of Laramie – President of John P. Ellbogen Foundation
John Temte of Laramie – Founder of Temte Capital
Steven Moldt of Riverton – President of Inberg-Miller Engineers
Cy Lee of Fort Washakie – Executive Director of the Wind River Development Fund
Ike Eastman of Powell – President of Eastmans' Publishing
Bob Viola of Jackson – Founder of Square One Systems Design
Barbara Hoeft of Jackson – Managing Partner of Willow Street Group
Barbara Sessions of Afton – Vice President and CFO for Silver Star Communications
Cindy Johnson of Green River – President of the Para-Transit Division of Syncromatics
Bret Pizzato of Rock Springs – Plant Manager for J.R. Simplot
Steve Russell of Evanston – Former CEO of Carbon Fiber Technology
Senator Eli Bebout of Riverton – President of the Senate
Representative Steve Harshman or Casper – Speaker of the House of Representatives
Senator Michael Von Flatern of Gillette – Vice President of the Senate and Chairman of the Senate Minerals, Business and Economic Development Committee
Representative Mike Greear of Worland – Chairman of the House Minerals, Business and Economic Development Committee
Greg Hill of Wilson. President and Chief Operating Officer of Hess Corporation, a global independent energy company engaged in the exploration and production of crude oil and natural gas. Mr. Hill will serve as the Governor's designee on the ENDOW Executive Council and as Co-Chair of the ENDOW Executive Council. The Council will also select a Co-Chair from among its members.
"The opportunity to examine ways to diversify the economy of Wyoming is an exciting challenge," said Mr. Hill. "The state has so much to offer, and has the time and the expertise to chart an exciting course for the future."
The Executive Council's first report is due to Governor Mead and the Wyoming Legislature by August 30, 2017. Its preliminary findings and recommendations are due by December 31, 2017. By August 1, 2018, a twenty year comprehensive economic diversification strategy is due to Governor Mead.
In addition to the ENDOW Executive Council, Governor Mead plans to establish a Rural Council to serve as a champion for rural economic diversification and to inform the Executive Council's work. The ENDOW Rural Council will be co-chaired by Wally Wolski and Jim Espy of Savery. Full membership will be announced at a later date.
-end-
April 11, 2017
CHEYENNE – The State of Wyoming has been awarded up to $2 million to retrain northeast Wyoming workers impacted by layoffs in the coal industry. Eligible individuals can receive up to $6,500 toward the cost of a retraining program.
Governor Mead and the Department of Workforce Services (DWS) worked with the Wyoming Workforce Development Council, local economic development groups and other organizations to access the U.S. Department of Labor National Dislocated Worker Grant program funding. The grant can be used to assist those who worked directly for coal companies or indirectly in manufacturing and transportation businesses associated with coal. Workers in Campbell, Converse, Crook, Johnson, Niobrara, Sheridan and Weston counties are eligible.
"Coal is important to Wyoming," said Governor Mead. "The coal industry and its employees are going through a tough time. We continue to do all we can to assist the workers that need help and training or new employment. I encourage anyone affected by the layoffs to visit the workforce centers for more information on this program."
"The Department of Workforce Services and its partners have been working diligently to help individuals impacted by layoffs to get back on their feet," said the Director of the Wyoming Department of Workforce Services John Cox. "This grant will provide extra support to enhance our efforts. We encourage all individuals facing layoffs, regardless of industry, to stop by a local workforce center to learn about the wide array of resources and assistance available to them."
Resources are available at all DWS workforce centers to any person who has been laid off in Wyoming.
A full list of DWS workforce centers can be found at the following website link: http://www.wyomingworkforce.org/contact/employment/. For more information call 1-877-WORK-WYO.
-end-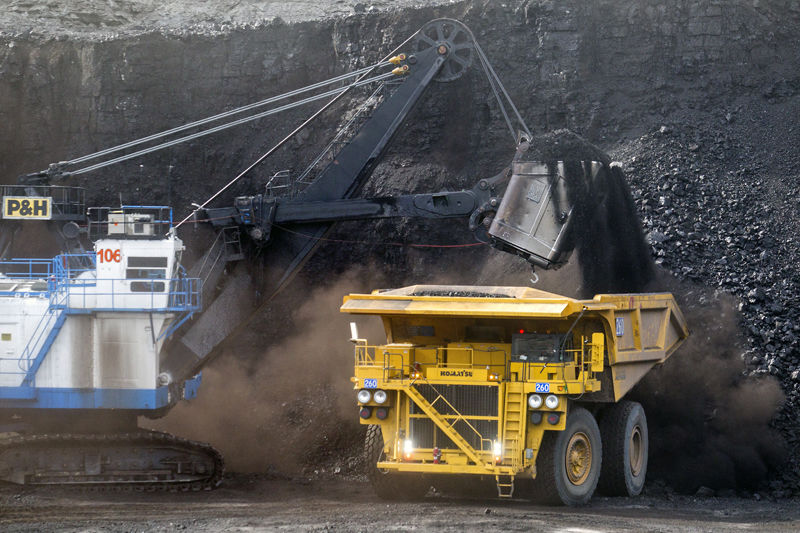 March 29, 2017
CHEYENNE, Wyo. — Governor Mead expressed appreciation today for Secretarial Order 3348 that lifted the federal coal leasing moratorium.  Interior Secretary Zinke's order also stopped work on the Programmatic Environmental Impact Statement (PEIS) initiated during the previous administration to revise the BLM's federal coal program.
"I opposed the coal moratorium when it was instituted because the moratorium failed to take into account the world-class coal production and environmental stewardship occurring in Wyoming," Governor Mead said.  "I am pleased Secretary Zinke recognized that halting the federal coal program was not necessary for proper conservation stewardship.  The moratorium harmed the nation's energy security, the many who depend on coal power, and Wyoming's economic and job opportunities."
Governor Mead strongly opposed the PEIS process.  He spoke against it at the BLM public input scoping meeting in May 2016 and when submitting scoping comments last summer.  "Wyoming produces roughly 40% of the nation's coal – 80% of that comes from federal lands.  Yet, BLM did not reach out to Wyoming beforehand to learn about the model conservation and production program occurring in our state," Governor Mead said.  "The PEIS scoping document that came out last year was headed in the wrong direction and I am happy to see that Secretary Zinke has stopped the unnecessary program review."
-end-
March 28, 2017
CHEYENNE, Wyo. — Governor Mead expressed appreciation today for President Trumps' executive order supporting domestic energy independence. The executive order calls on federal agencies to identify all rules, regulations, policies and guidance documents that stand in the way of energy production. 
"Wyoming has been at the front of the fight for coal and better research on coal technologies. The Clean Power Plan shut down many research opportunities," Governor Mead said. Governor Mead further stated, "It is my fundamental belief that advancements in coal must continue. Coal is an important resource to Wyoming and the world. We want to not only be a leader in production, but to lead in research on effective alternative uses for coal and carbon dioxide." 
Governor Mead asked that the Trump Administration reach out to the states when developing a federal blueprint for energy independence. "Wyoming is a leader in energy development and sound environmental regulation. I ask the Trump Administration to involve Wyoming in developing strategies for improving energy production," Governor Mead said. 
March 14, 2017
CHEYENNE, Wyo. – Today Governor Mead signed Original House Bill 194, School Safety and Security. This law authorizes school districts to adopt rules for concealed carry on school property. The rules must provide an application and approval process, safeguarding and training requirements, and a process for revoking authorization. This law further requires notification of law enforcement, parents and guardians. It provides for local control and specific parameters. This bill was sponsored in part by legislators being asked by very rural schools without readily available law enforcement protection to have the opportunity for district consideration.
The Governor vetoed Original House Bill 137, Wyoming Repeal Gun Free Zones Act.
"Vetoing any bill is not a decision I take lightly," said Governor Mead. "This bill had flaws. My veto message notes my strong support of the right to keep and bear arms, the numerous gun bills I have signed into law, and the numerous lawsuits I have directed the Attorney General to pursue to protect Second Amendment rights."
House Bill 137 would have allowed concealed carry in any government meetings on public property but, for legislative meetings on public property, would have allowed concealed carry only where permitted. These were not consistent provisions. It was problematical for the Legislature to treat a county commissioner meeting or town council meeting, for example, different from legislative meetings. Many have asked for a say in such an important matter just as the Legislature has kept a say itself.
Governor Mead's veto message on HB137 can be found 
here
.
March 7, 2017
CHEYENNE, Wyo. – Governor Mead was pleased with the support from the nation's governors for reforms to the Endangered Species Act (ESA). The Governor started to work on ESA reforms during his tenure as chairman of the Western Governors Association. The National Governors Association (NGA) winter meeting was held in Washington, D.C. February 24 – 27. The ESA reforms were considered and passed by those governors in attendance.
"The bipartisan principles adopted by governors recognize the value of wildlife to our nation and that we should constantly be looking for ways to do better for wildlife and people. I am thankful for the support from my fellow governors," said Governor Mead.
Changes covered by the resolution include: states should be involved in the ESA process; clear recovery goals set for listed species; consistent funding to states for species conservation; and listing decisions with strong scientific basis. The resolutions passed by NGA will be shared with Congress and advocated for by NGA staff.
The full policy position can be read here: https://www.nga.org/cms/home/federal-relations/nga-policy-positions/page-nr-policies/col2-content/main-content-list/environmental-protection.html
-end-